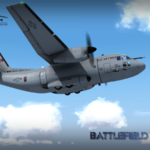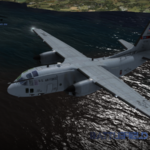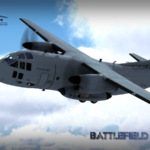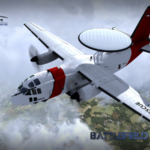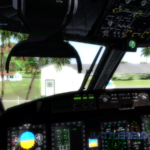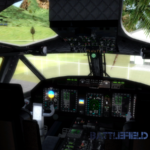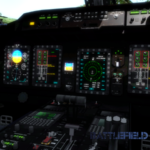 IRIS – Airforce Series – Battlefield Airlifter [FSX/P3D]
$19.99
Description
Product Description
The Alenia C-27J Spartan is a medium-sized military transport aircraft. The C-27J is an advanced derivative of Alenia Aeronautica's G.222 (C-27A Spartan in US service), with the engines and systems of the Lockheed Martin C-130J Super Hercules.
The aircraft was selected as the Joint Cargo Aircraft (JCA) for the United States military.
Based on the Alenia G222 and the C-27A operated by the US Air Force in Central America, the C-27J Spartan represents a significant enhancement of an already capable tactical transport.
Offered by the Lockheed Martin Alenia Tactical Transport Systems (LMATTS) joint venture, the C-27J follows the route set by the C-130J in taking a proven design and adding improved avionics and propulsion.
---
Current Version
P3D Version // V1.10
FSX Version // V1.10
---
Features
Custom soundpack by IRIS AudioworX based on authentic C-27J Spartan recordings, both inside and out.
Superb flight models focused on the C-27J's superb handling and short field operations capability.
Fifteen high quality paint schemes in glorious 4096×4096 pixel resolution.
Fantastic 3D gauges for silky smooth performance and superb clarity.
A custom paintkit in PSD format for customers to produce their own repaints!
Custom in-cockpit audio for the co-pilot and loadmaster who will respond to your every decision.
Customise your aircraft experience via the inbuilt FMS configuration screen allowing to to change from gunship to cargo carrier in an instant!
---
Disclaimer
This product is not endorsed or affiliated with Alenia Aermacchi S.p.A. in any way.
All trademarks shown are the property of their respective owners and are used for descriptive purposes only.
Please note the FMS in this product does NOT allow direct entry of flightplan data. The FMS simulated in this product displays a loaded FSX/P3D flightplan in an FMS style manner in the aircraft for navigation purposes.
---
Simulator Requirements
Microsoft Flight Simulator X with the Acceleration Expansion pack installed.
Microsoft Flight Simulator X Gold edition.
Lockheed Martin Prepar3D V2 (Academic Edition)
Lockheed Martin Prepar3D V3 (Academic Edition)
---
Recommended System Requirements
Windows 7 64-Bit
Intel Core i7 3.2Ghz or equivalent CPU
NVIDIA Geforce GTX 560Ti or equivalent Graphics Card.
14GB DDR3 RAM
A well configured FSX/P3D installation with minimal background processes is also recommended. Please note that all products are tested and evaluated using default settings and a default FSX/P3D installation to ensure a fair evaluation process. Addition of other 3rd party software MAY affect your performance and experience.
---
Only logged in customers who have purchased this product may leave a review.